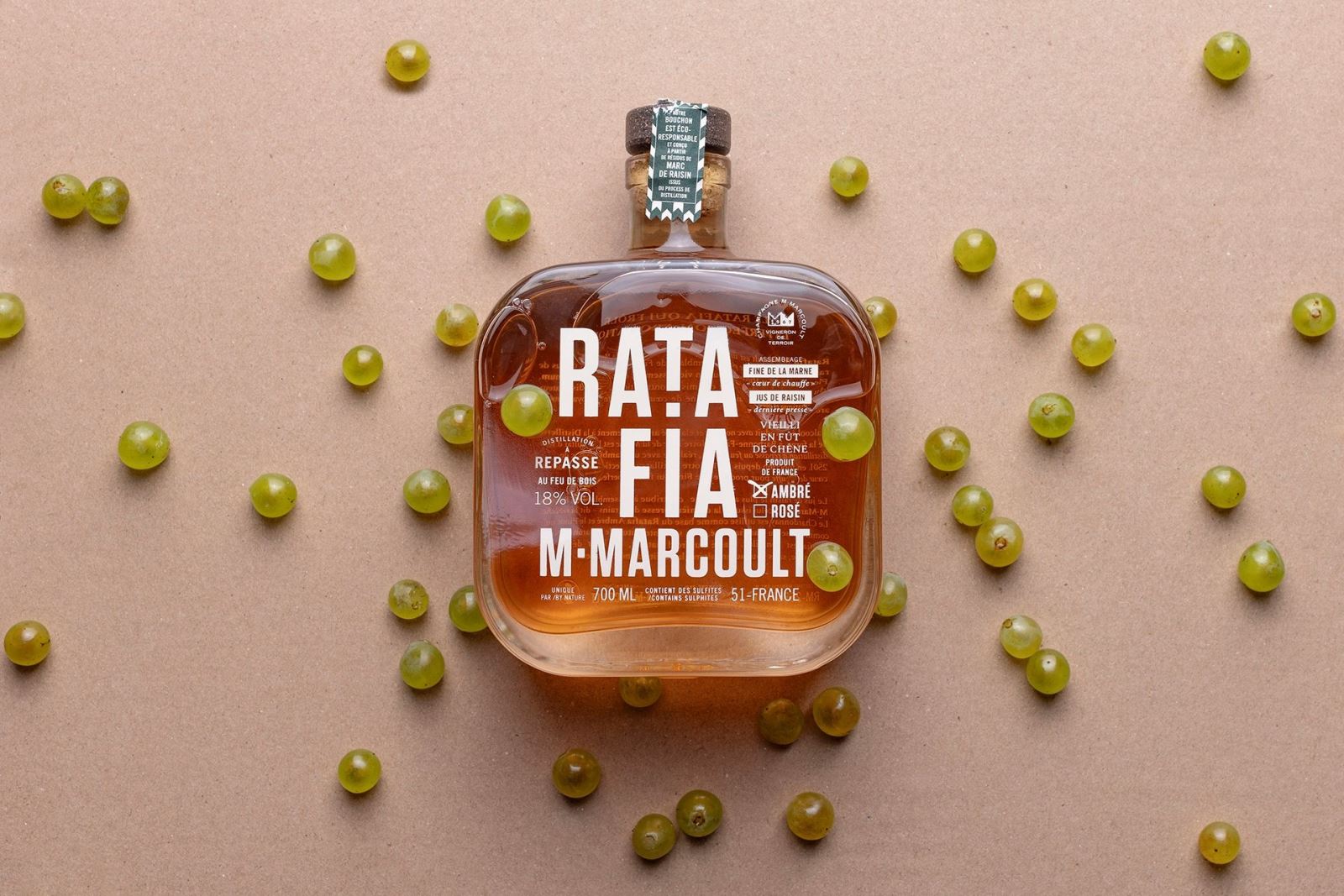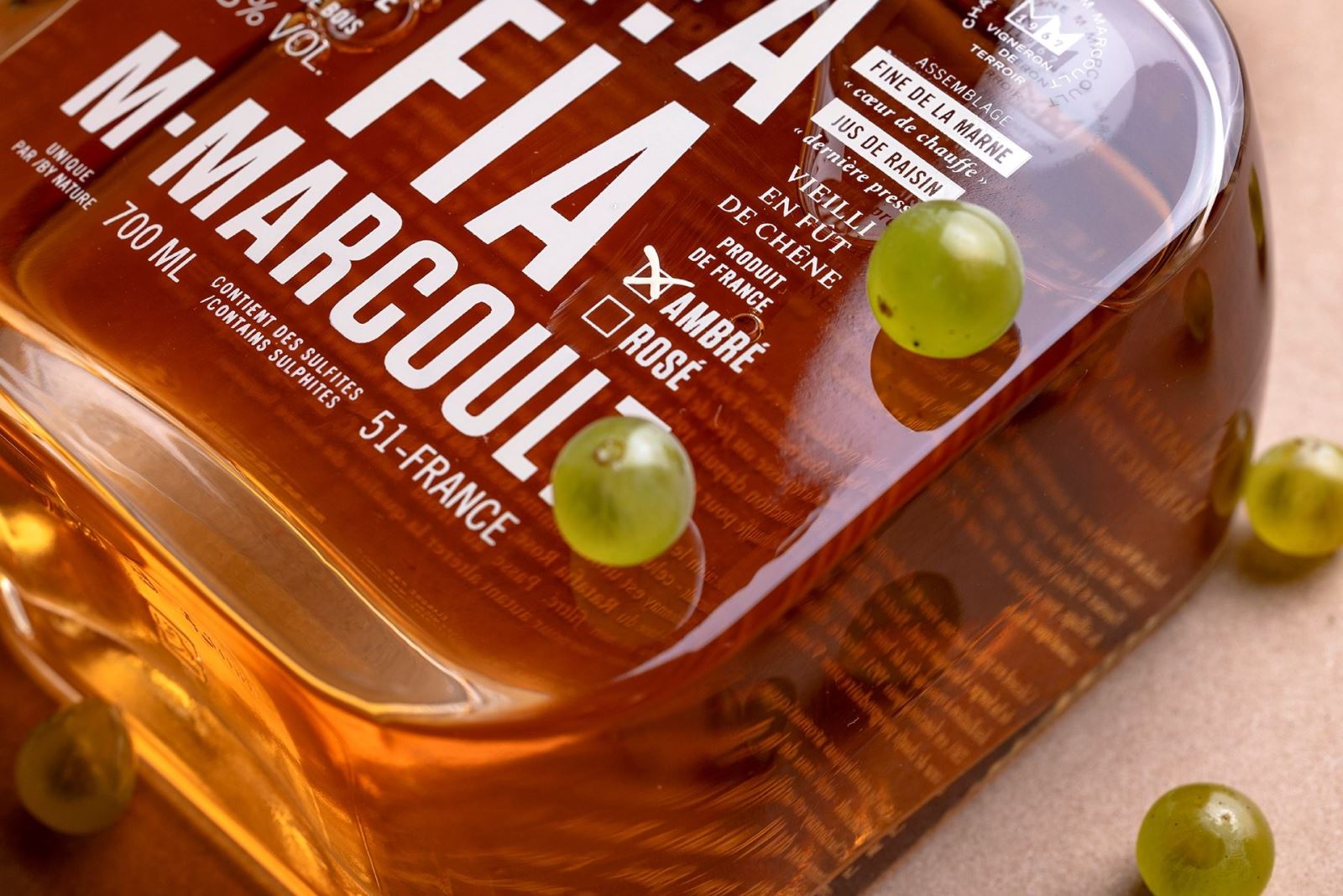 A ratafia with a gourmet nose that sublimates the aperitif.
Powerful aromas of raisins, vanilla, candied orange, spices, cinnamon. A lot of freshness and roundness
The palate is soft, silky with the energy of grape juice. Notes of apple tatin, honey and nuts stand out. The sweet, almost caramel finish offers a lot of deliciousness.